Unleash The Power Of Powerpoint

To Impress Your Bosses, Colleagues, And Clients.
Create Spectacular Hollywood Style Cinemagraphs Using Microsoft PowerPoint.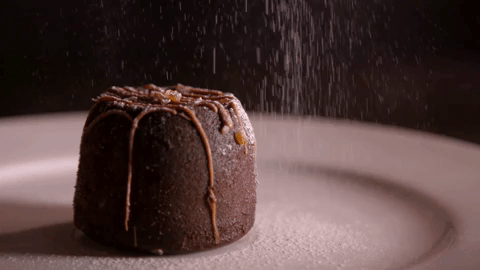 Forget Clumsy Looking, Amateur Videos And GIF Images; Make Highly Professional Videos In HD Quality And Skyrocket Your Customer Engagement Experience Today.
Why invest hundreds of dollars in animation software like Photoshop or Illustrator and licensing resources to make videos when you can make even better without spending a single penny!

Create professional cinemagraphs for corporate presentations.
Whiteboard and animation videos for your clients.
Videos to promote and market your business.
You can even start your freelance video animation career or a full-time agency and earn hundreds of dollars per client.
WITHOUT TAKING ANY PROFESSIONAL VIDEO MAKING COURSE!.
Almost every digital marketer and internet entrepreneur knows about PowerPoint and its potential. What they do not know is how to use the simple tools and features in this amazing software to make animated videos that can outrank even the most professionally done cinemagraphs.
Because cinemagraphs have a small file size while being high quality, you can use them almost everywhere, in emails, boosting your social media campaigns and even banners on your website.
This course will also teach you where to get free content to create stunning graphics and animated pictures right away. Don't spend weeks trying to learn new tools and software.
Enroll in this course now and start making amazing graphics today..

Who Is This Course For ?

Entrepreneurs and Business Owners.
Social Media Marketers and Consultants, Freelancers, Internet Entrepreneurs.
Bloggers, Web Developers, and Designers.
Sales and Marketing Experts Who Want To Grab Attention And Leave An Impression On Their Audience.
Corporate Hustlers Struggling To Drive Potential Clients To Sign A Long-Term Contract.
Students and Teachers Trying To Make Unique Presentations That Stand Out From The Rest.
And The Best Part: Creating Rockstar Cinemagraphs Using Microsoft PowerPoint Is Not As Complicated As It May Appear.
All you need is PowerPoint in your computer with little knowledge of how it works, access to the resources where you can get tons of free stuff and a little time to go over this course; you will be making impressive animated graphics in no time!
In This Course You Will Learn ?
Where to find a ton of free resources and the best places to get premium quality content at super low prices.
What type of videos and images work the best and how to create unique cinemagraphs using them.
Using built-in tools to create, modify and improve your animations.
Exporting your graphics to different media types, and develop an understanding of how each media type performs on each platform.
How to make your cinemagraphs look highly professional and stunning.
Many businesses, consultants, and professionals are already using the power of PowerPoint make their ventures stand out, and the number is growing every single day.
Don't be the only one left out not using the coolest trend until now to improve customer engagement experience. Why hire someone else and pay them when you can do it yourself?

To Watch the Videos

Free
Click Here
Privacy Policy | Disclaimer | Terms and Conditions | Support