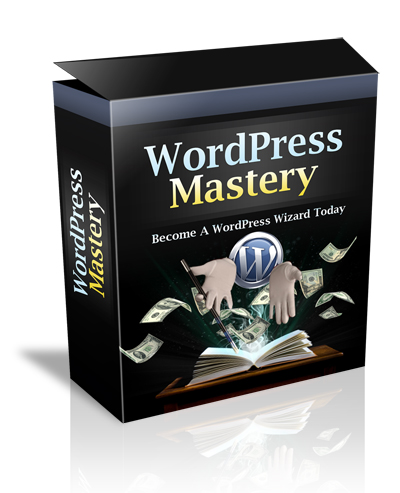 The WordPress Mastery course will teach you everything you need to know about setting up, optimizing, customizng and running a WordPress site. You can 18 easy to follow training videos that will take you by the hand and show you how to properly get your site up and running.
If you have every wanted to build a WordPress website or have struggled learning how to use WordPress then these training videos are exactly what you need!

Click Here to Watch the Videos
Inside the WordPress Mastery Video Course You Will Discover:
How to install your WordPress site in a matter of minutes
How to quickly change your WordPress Theme to make your site look customized
How to install Plugins to give your site added fucnationality
How to add and remove Widgets on your site
How to create new Posts and Pages to add content to your site
How to update your WordPress framwork in a matter of seconds
How to change your sites frontpage to either static content or your most recent posts
How to protect your site from spam and keep it safe
How to add a custom header image to your site
How to backup your site to ensure you never lose it due to hackers or update errors
How to add videos and images to your site to make it more interactive
And much, much more!

$27!
Stop wasting your time struggling with trying to get your WordPress site up and running. Skip the headaches and guess work and become a WordPress wizard today!
You get the entire course for just a one-time of $27!
Get Started Now:
Click The Order Button Below:
Just $27

To Watch the Videos

Free
Click Here
To Your Success,
BOMV