learn how to create a great looking and search engine friendly sales page using Wordpress.
once you set up your sales pages this way you will never go back!
no more struggling to correctly format your pages. I show you all my secrets in these videos!




From The Desk Of: BOMV
Dear Reader:


One of the most difficult parts in the product creation process is creating the sales page. The sales page is actually the most important part of the whole product. If it doesn't do a good job selling the product to your prospective customer then it doesn't matter how good the product is.

The sales page must also look professional. A sloppy looking sales page gives an immediate bad impression to the potential customer who you have worked hard to get to your site. So it is imperative that you do all you can to create an impressive sales page.

The traditional way to create a sales page is to use a piece of software to help you build it. While creating the sales page you have to give your files different names for the different pages and create folders and paths for images and other media. Once you have the drift of how the software works then it isn't any problem however at first it can be a bit daunting trying to figure out where to upload everything and how to attach it all together.

You also need to consider search engine optimization. After all - who doesn't like free traffic? So you need to spend some time doing SEO to all of your pages.


But why bother learning all of this

when Wordpress looks after everything for you?



Check Out This Video


As you can see you can make Wordprss look exactly like any standard sales page. You can include items like headers, footers, images, and buttons.

And the best part is that you can do this all using the Wordpress Default theme. No need to go buying custom themes to get things going.


With Wordpress, right out of the box you get the following functionality:



________________________


Included In This Package:

A five part video series that takes you through the whole process in under an hour
The Template Additions You need to format the page
The style sheet code snippet for lining everything up
Click Here to Watch the Videos
Once You Learn This You Will Never Go Back!

Never again will you struggle with layout and design. Put my techniques into action and all you have to concentrate on is building great sales copy. The design all looks after itself!

Here is just some of what you will learn:
How to install Wordpress

How to install the Default theme

How to get rid of the sidebar

How to line everything up properly

How to integrate your own iheaders, footers, and images into the page

How to insert your sales copy


and lots more...

This video series is going to show you everything you need to know about setting up a sales page using Wordpress.
Don't wait - grab your copy now!
Personal Use Only

Click The Button Below To Get Your Copy Instantly Via Download for only $27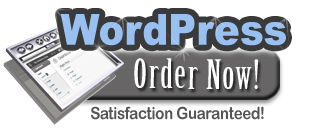 Rights:
You Have personal use rights only.
You may not sell or give away any of the provided content.
[NO] Have any kind of resale rights, give away rights or plr rights.

Sincerely
BOMV
PS. Get your copy of the video series now before the price goes up. This is an introductory price and will go up without notice.